It's time to get ready for Valentines Day. Here's a quick little project you can crochet to make someone's day a little brighter regardless of what day of the year it might be. The yarn I chose is a soft silken blend from our friends at Universal Yarn, Wool Pop. I first fell in love with this yarn when I was working on my book due out next year. More on that bit of fabulousness later, today we've got a mission, spread the love by the 14th. So, how do we get started? Well, first things first, pick up some Wool Pop, a US G hook, your favorite tapestry needle and grab either a 2″ button or about 4 more yards of a second contrasting color and read on my friends.
Let's get started…..
First the boring bits – yes, please do make a little swatch, linen stitch will be the stitch du jour, but swatch it up in single crochet for a quicker swatching adventure. Mindless = good, right?
Ok, did you get what got? 20 sc x 17 rows = 4″/10cm square or close enough? We are working this piece side to side so you could always fake it a little to get the right length of your finished piece before blocking, we're shooting for a 28" x 8" rectangle so the stitch count is less important than the row count if you care more about the height of the finished cowl. Likewise, if you care more about the length, the row gauge is more important. Either way, not to fear, we'll use a tape measurer to get to the right length so if you are a little off, don't despair unless you are REALLY particular in which case, despair away and swatch until our gauges match. I'll wait. In fact, let me go get lunch made then I'll check back in again with you, BRB.
I'm back, did you miss me?
Ok, let's get started, the first thing you'll need is to make your rectangle, the stitch pattern is a one row repeat:
Ch 48, turn work sc into second ch from the hook, *ch1, sk ch, sc in next ch, repeat from * to end of row, turn work
Row 1: Ch1, *sc into ch 1 sp, ch1, skip next sc, rep from * across to top of turning ch, sc into top of turning ch, turn work.
Repeat Row 1 until piece measure 28"
Fasten off and cut the working yarn with a 36" tail
Fold the two short sides over each other like this: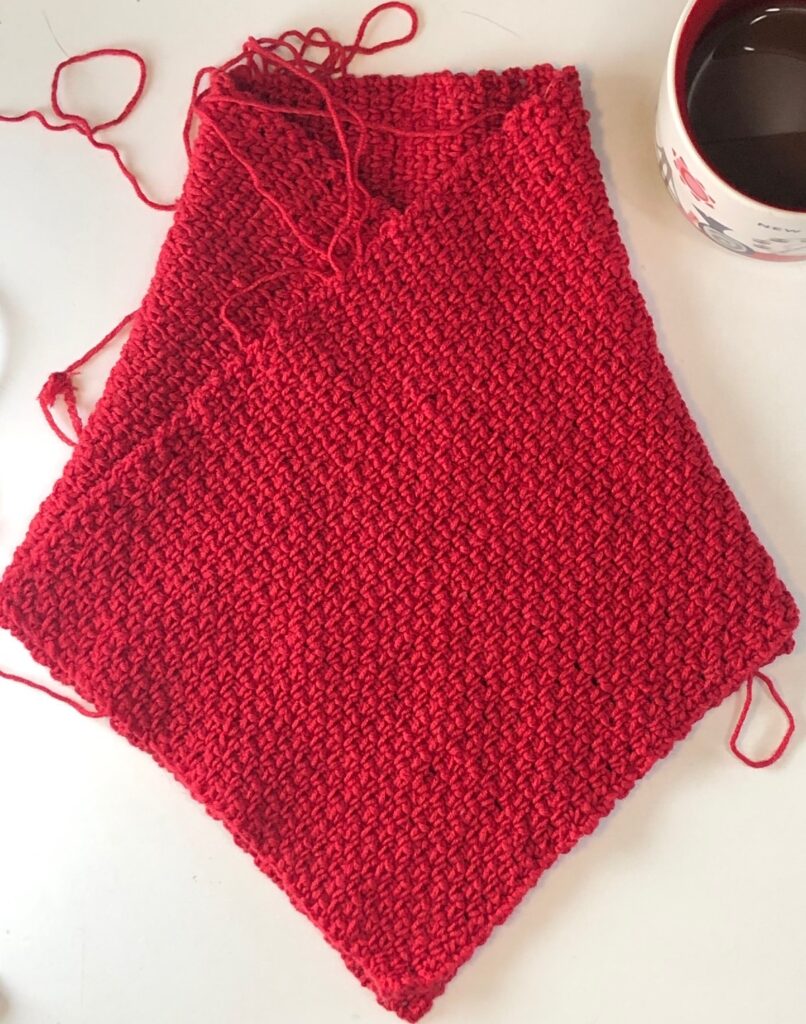 Sew along the lower two sides of the resulting pentagram from one corner, to the apex and up to the next.
To form the collar at the top of the cowl, fold down the top edge.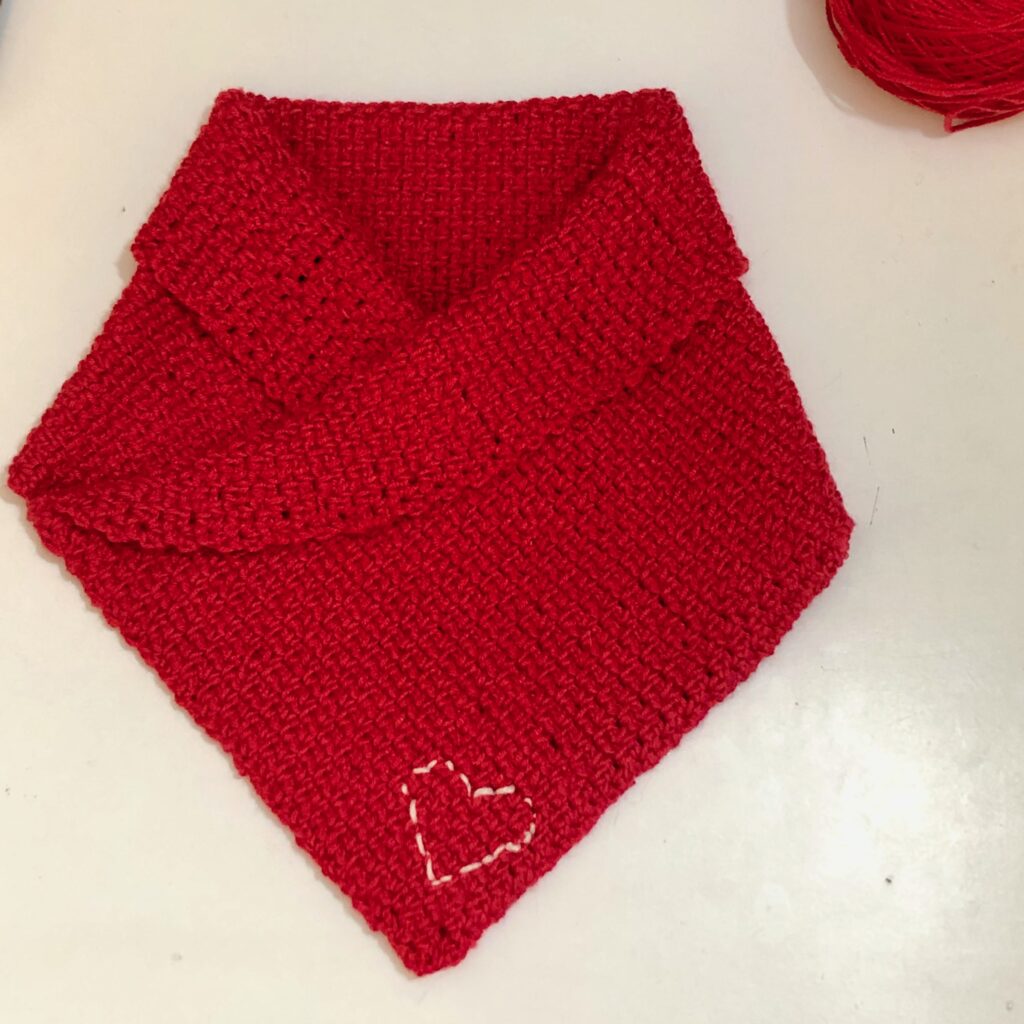 Add an embellishment of your choosing, I used a heart on mine for Valentines' Day.
Added bonus in this one, when giving this item as a gift the two seamed sections form the perfect little pocket for a little gift like a candy bar, gift card or best of all the key to your heart.